Rod and Spannerphenalia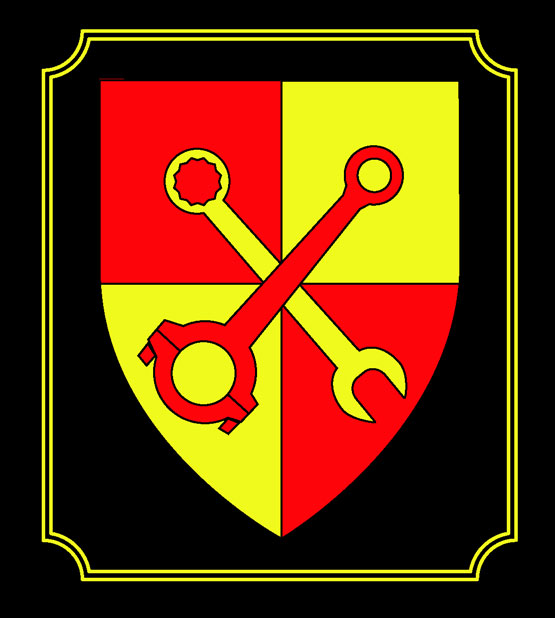 Rod and Spanner Racing
Is selling T-Shirts and Rain Coats to raise money for our 2004 25 hour enduro effort.
They will be black and have the Rod and Spanner crest (above) on the back.
T-shirts are $20.00
XXL T-shirts are $23.00
Raincoats are $50.00
Shipping is $4.00 (If you won't be seeing us in person)
That's right, $4.00 whether you buy on T-shirt or 50.
You can get them in any color you want, so long as it's black.
That's not entirely true, we can probably accomodate you if you want other colors, but they would need to be a special order.
If you want to order a bunch, let us know and we may be able to make a deal: email me at lrc@red4est.com
The ordering Deadline was November 24, 2004
I realize that was a really short window of opportunity. I ordered a few extra shirts. If you missed out, and want a shirt, send me an email with the details at lrc@red4est.com, and I'll let you know what the options are.
Once these are gone, I'll see about putting some up on cafe press, or getting some printed up next season.
Copyright (C) 2004 Larry Colen
Most recently modified by lrc at Thu Nov 18 01:11:16 PST 2004