Larry Colen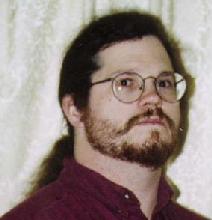 My Professional History: A HTML version of my resume, where I go into more detail about various projects that I've worked on.
My Professional objectives, what I'm looking for.
One fun thing about interviews are the quizes to test what you know and how you think. If I were interviewing someone, I might give them this quiz.
Answers to the quiz.
Writing Debuggable Software: A missive that I wrote discussing various techniques for writing software in such a way that it can be easily debugged and maintained.
Racecar photos: A photo gallery of various racecars that I've driven.
Trackschools: A photo gallery of various vehicles that I've taken out on the track at schools and open track days.
Miscellaneous photos: Other fun photos.
My resume in various other formats. I can't guarantee how well your browser will be able to download and save them.
Raw ASCII text
Framemaker
PDF
Postscript

My claim to net.fame. I wrote this parody of Jabberwocky called Jargontalky .
Last Updated 9/24/98